Website Designed by R Sanders for Belper Celebration Group
Copyright @ Belper Celebration 2018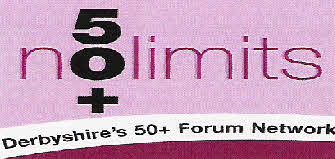 Belper and District
50 + Forum
______________________
Are You 50 Plus? -- Come along and join us
Open Meetings are held every three months
The Next
is
Friday 14th December 2018
BELPER 50+ FORUM OPEN MEETING
at Belper Congregational Church
Church Walk, Off Green Lane, Belper, Derbyshire. DE56 1DB
10.30am starts till 1.00 pm
The Belper District 50+ Forum is designed to represent the views of older
residents living in the Belper area.
And topics effecting people 50+ and over.
For information regarding joining or transport to any event,
Please contact:- Villa Webster, `Adult Care Prevention & Personalisation Team`
On Tel:- 01629 532446 or Email:- villa.webster@derbyshire.gov.uk

Belper 50+ Open Meeting
Friday 14 December 2018
10.30am – 1.00pm
At
Belper Congregational Church
Church Walk, off Green Lane,
Belper.
With Carols by Long Row
Primary School.
Make a Christmas Card
with CREARTH
Jack and the BEANSTALK
Christmas Pantomime
Light refreshments,
Buffet Lunch
and Raffle.