FEBRUARY 2022
Tuesday 1st
Wednesday 2nd
Thursday 3rd
Friday 4th
Saturday 5th

BELPER TOWN FC v YAXLEY (H) KO 3.00 pm – NPL League
Sunday 6th
Monday 7th
Tuesday 8th
Wednesday 9th
Thursday 10th
Friday 11th
Saturday 12th
BELPER UNITED v BIRSTALL UNITED SOCIAL (H) – K.O 3.00pm
United Counties League - Divison One
Played at Christ Church Meadows home off B.T.F.C.
BELPER HOCKEY CLUB 1 XV Ladies v Stourport - H - Starts 2.00pm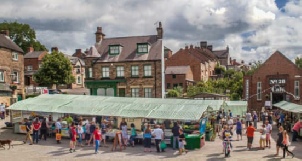 Belper Farmers Markets are held on the 2nd Saturday of every month on the Market Place
from 8.30 a.m. to 1.00 p.m. There is free parking in the adjacent Coppice Car Park.
Café and crafts at No.28. Free entry.
Sunday 13th
Monday 14th
Tuesday 15th
Wednesday 16th
Thursday 17th
Friday 18th
Saturday 19th
BELPER UNITED v HINCKLEY (H) – K.O 3.00pm
United Counties League - Divison One
Played at Christ Church Meadows home off B.T.F.C.
The Jeremiahs, at the Old King's Head Belper.
19th February 2022
TICKETS
Tickets are £15 and are available online through the link below:
https://www.wegottickets.com/event/527474
Unfortunately this venue in not accessible to persons in wheelchairs
Doors at 7:30p
The Jeremiahs are an Irish folk band that comprises four musicians who have come together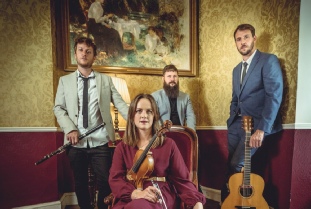 with the common goal of writing, composing and performing new folk songs and music. They have travelled extensively, bringing their music far and wide and are heralded as a live band not to be missed. With a wonderful mixture of newly composed songs and tunes in the folk genre and a well selected catalogue of older folk songs, they are sure to rouse all of the emotions.
Hailing from County Dublin is Joe Gibney on vocals. On fiddle, viola and vocals is County Cork's Niamh Varian-Barry (formerly of Solas). On flutes and whistles is the wonderful French born Julien Bruneteau and on Guitar is the talented Dublin born James Ryan.
Sunday 20th
Monday 21st
Tuesday 22nd
Wednesday 23rd
Thursday 24th
Friday 25th
Saturday 26th

BELPER TOWN FC v SPALDING UNITED (H) KO 3.00 pm – NPL League
BELPER HOCKEY CLUB 1 XV Ladies v Brooklands Poynton - H - Starts 2.00pm
Sunday 27th
Monday 28th