NOVEMBER 2021

Boom Magazine Belper 24 great local walks for families,dog walkers
and those of us who just don't have legs we used to, find out
more here: http://bit.ly/short-walks-book
ORGAN PLAYING MARATHON!!! By Gary Spendlove
As an event to raise funds towards the St Peter's Tower repair fund,I have undertaken to perform a Marathon Organ playing event on Tuesday 7th December commencing at 8am
(had to get the Breakfast in first).
I am hoping for kind and generous sponsorship from friends and colleagues.
Sponsor forms will be available at St Peter's and the Slenderella retail shop on Queen St Belper from Tuesday 26th October.
And donations will be equally divided between St Peter's Tower appeal and our"Walk for Life" fund which will be used to purchase a Kidney Dialysis machine.
https://www.stpetersparishbelper.org.uk/stpetersclockandtowerrepairappeal.htm
Saturday 27th

BELPER TOWN FC v SHEPSHED DYNAMO (H) KO 3.00 pm – NPL League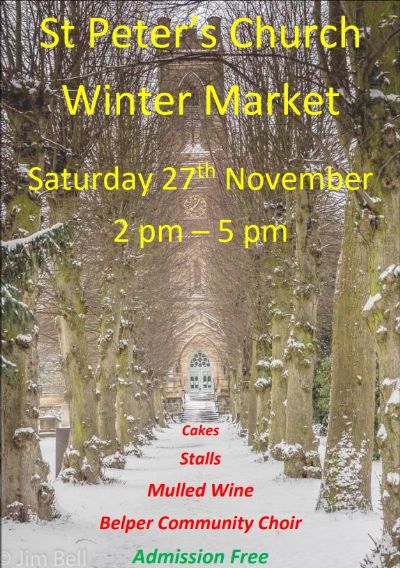 If you'd like a stall to sell your own goods and crafts, please contact Julie or Tracy as soon as possible. Stalls cost £20.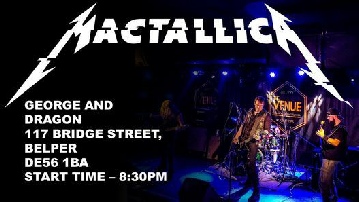 Mactallica at George and Dragon, Belper.
Date & Time
Saturday Nov 27th 2021 at 8:30 pm to 11:00 pm
Location
George and Dragon, 117 Bridge Street, DE56 1BA Belper,
Christmas Fayre
At The Spanker, Nether Heage
On Saturday 27th November 2021 – starting at 9.45am
The Spanker, Nether Heage
Spanker Lane, Nether Heage, Belper, Derbyshire. DE56 2AT
Drama classes for children with Captive Audience Community Theatre at the Strutt Centre, Derby Road, Belper. – 10.00 - 11.00am (secondary age) 11.00am - 12.00pm (primary age)
— Term time Only —
Contact on 07799892320 for more information or email captiveaudience@live.co.uk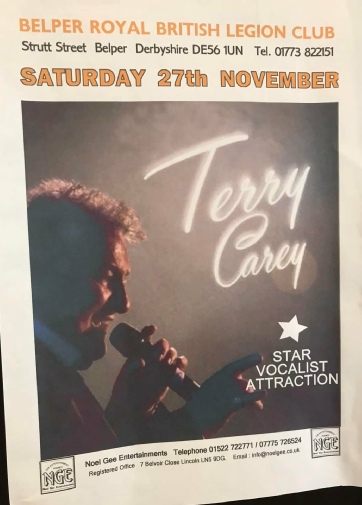 Live entertainment every Saturday, and games nights every other Thursday. All visitors must sign in at the bar. Children welcome with an adult
Slimming World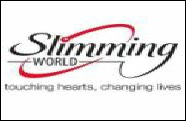 Tracy at Strutts Centre (opposite Babington hospital)
Your Consultant is - Tracy
Derby Road, Belper, Derbyshire, DE56 1UU
Telephone – 07730 667218
Group times – Saturday Morning
Please call the consultant for details
My real-life group is open, with special sessions to welcome new members and sessions for existing members too. Please contact me to book your place.
If you're thinking of joining us don't miss out! Please call your Consultant to book into one of our new member sessions or to pre-book your place in group.
You'll get everything you need for a fab first week. Your first new member session will last around 45 minutes.
https://www.slimmingworld.co.uk/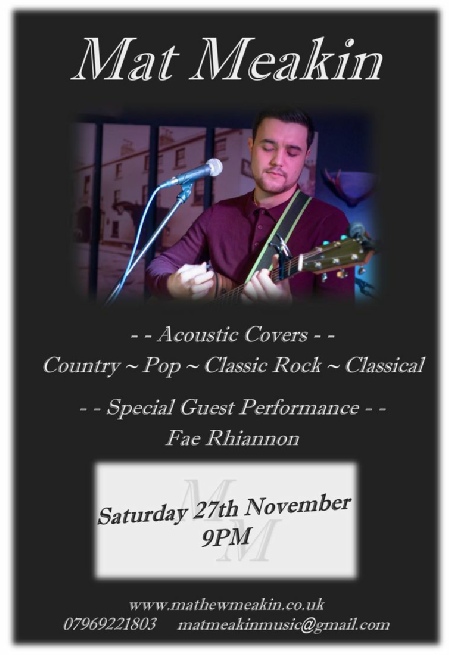 The Lion Hotel Belper
Live in the Bar Saturday.
Folk Friendzy! Dance Group
Saturday`s - 09:00am – 13:00pm
Belper Community Hall, off Bridge Street, Belper.
Dance group for children 4years and over new starters always welcome (just turn up)
Contact Kay or Steve Platt on 01773743741 mobile-07811507932
or message us via facebook.com/folkfriendzy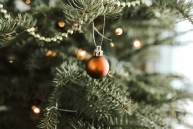 SATURDAY AT 09:00
Swinging Forest of Enchantment - Christmas trees, wreaths and decorations!
Croots Farm Shop & Cafe
Wirksworth Road, Dufield, Belper.
Our 'Swinging Forest of Enchantment' will be open from Saturday 27th November right up until Christmas Eve (or while trees last).
Choose from a range of freshly cut, local Derbyshire trees for a super special centrepiece in your home this season. We can help with carrying to the car or you can pull up right in front of the barn so you don't need to worry about lifting.
We will have non-drop premium cut Nordmann fir trees ranging in size from 4ft to 7ft, plus some potted trees, a range of wreaths and decorations.The way we set-up our forest is so that you can walk amongst the firs, as they hang from the ceiling of the barn and you can see exactly how the tree will look when it finds its place in your home.
There will also be a wide selection of decorations in the Farm Shop and locally made Christmas wreaths.
Sunday 28th
Spools, Mules, Knitting and Nailers - open costume event
For the last operational day of 2021, come down to Strutt's North Mill and experience life in a revolutionary mill building. Step back into 1805 and meet costumed characters as you discover the fascinating history of the industries and lives of the workers of Belper!
We will have several mill characters who will delight you with their own individual stories of the mill!
Free flow and on a turn up as you like basis, this will run from 1:30pm until 4pm.
All proceeds go to help keep the museum open.
1.30pm -4pm
£5 per adult with accompanied under 16s free.
Strutt's North Mill Museum and Visitor Centre Bridgefoot, Belper, Derbyshire DE56 1YD
Sun 28 Nov 2021
Contact telephone: 01773 880474 Call to check latest times or cancellations.
Nature Connection & Mindfulness Walks - 4 Week Programme
A series of guided walks to experience natural mindfulness and nature connection practices for wellbeing. Sundays, 9:30am, from 28th Nov
About this Event
Each weekend you will be given the opportunity to experience mindfulness and nature connection practices during gentle guided walks within a nature reserve in Belper.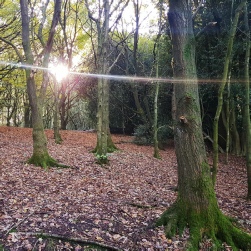 The health and wellbeing benefits of experiencing nature mindfully are well documented; some reported benefits include improved relaxation, sleep, immunity and focus.
This winter programme is a chance to invest time in a nature-based antidote to the hustle and bustle of the season. To connect to nature, to re-connect to your true nature.
You will gain a natural wellbeing toolkit, which you will be free and encouraged to try on your own during the week.
You will be guided by Sami from Samphire Natural Wellbeing, a certified Natural Mindfulness guide, ecologist and holistic health practitioner.
The programme consists of four walks, on Sunday mornings at 9:30am, starting on the 28th November. The guided portion will last 45-60 minutes, although you are welcome to stay longer afterwards.
Schedule:
Sun 28/11/21 09:30
Sun 5/12/21 09:30
Sun 12/12/21 09:30
Sun 19/12/21 09:30
The walks will go ahead come rain or shine, but in the case of severe weather they will be re-scheduled to a following week.
Accessibility Notes:
The reserve has paths, uneven ground and some moderately steep slopes and steps (which can be avoided), however, the pace will be deliberately slow, with stops.
Access from the Market Place free car park has several steps, but the site can be accessed from Mill Lane or Park Road if you wish to avoid steps.
QUIZ at the George and Dragon, Belper.
Sunday Nov 28th 2021 at 7:30 pm
George and Dragon, 117 Bridge Street, DE56 1BA Belper,
Decorate our Christmas tree!
Date & Time
Sunday Nov 28th 2021 at 1:30 pm to 3:30 pm
Location
Studio 1825 Spanker Lane Nether Heage Belper DE56 2AT, Belper.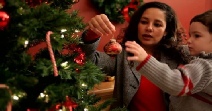 Start your family's festive season with a fun and relaxed afternoon with us! We're opening our studio doors to the local community to come and help decorate our studio's real Christmas tree and reception area! Christmas songs will be playing the background; decorations will be being made for the tree and christmas-y treats will be on the side for all to enjoy. Your child is also welcome to write a letter to Santa and leave it by our fairy door (a reply is guaranteed!).
We hope to be welcoming faces, old and new, young and "senior", to the studio for this chilled and informal (drop-in) event.
Monday 29th
Twistin Tots music and movement for toddlers and pre-schoolers, and babys 0-4
in the Community Hall, Bridge Street, Belper. Tuesday 9.45am - 10.30pm and 11.00 – 11.45am -- ring 07977 578 359 for price
Twistin Tinies is aimed at parents and carers with children aged 0 – 18months (non-walkers). In the Community Hall, Bridge Street, Belper. Tuesday 12.30pm - 1.30pm -- ring 07977 578 359 for price
Yoga at Belper Leisure Centre John O'Gaunts Way, Belper. DE56 0DA –
Every Monday from 7.30 until 9.00pm in the Palms Studio
Belper Leisure Centre Phone:01773 825285 - Contact Email:- info@belperleisurecentre.co.uk
Shape Fitness-Body Tone workshop
Monday`s - 18:45pm – 20:15pm
Belper Community Hall, off Bridge Street, Belper.
Shape Fitness - Body Tone workout first half hour followed by Pilates for remaining half hour - great mix!! Fun class. Bring own mat. Fully qualified and well established instructor with many years experience! Staying with Covid rules of 3metre square per person therefore safe and spacious.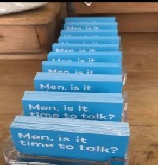 MENTELL are in Belper via zoom meetings..every Monday night 7-9.
We offer a safe, confidential space for men to talk/listen..
If you own a business & would like some promo materials please inbox me..
if you would like to volunteer get in touch..
it all about raising awareness.
#belpercommunity
DERBYSHIRE UNEMPLOYED WORKERS' CENTRE IN BELPER
Have you lost your job? Struggling to pay rent or council tax? Need help filling in forms?
WE ARE HERE TO HELP.
IF YOU NEED HELP Telephone 01773 832237
Monday 9.00am – 12.00pm or email info@duwc.org.uk
or facebook message us anytime
PLEASE CALL US AND WE WILL FIND A WAY TO SUPPORT YOU
PLEASE ASSIST US WITH SAFE WORKING
Belper Community Cottage, 16 Chapel Street, Belper. DE56 1AR
The Dalesmen Male Voice Choir practice at Belper Methodist Church
on Monday`s from 7.00 p.m. – 9.30 p.m. All welcome please come and join us.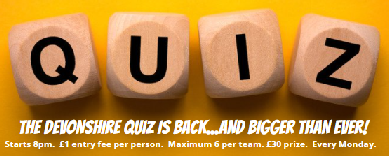 The Devonshire
Bridge Street
Belper
LAURA'S THERAPIES
Mondays: 10 - 11am / Tuesdays: 7:45 - 9pm
Both classes at the Fleet Arts Centre, The Fleet, Belper, DE56 1NU
Free car parking is available in the Fleet Arts car park behind the building or lots of parking on the street.
Please bring a mat, blanket and water bottle along to class.
Cost per class: £7 drop-in fee/£6 regulars
I teach Dru Yoga in my classes and would be delighted to share this flowing and highly accessible form of yoga with you. In a typical class you will experience a range of movements including energy block release sequences and postures (asanas) and will normally finish with a deep guided relaxation.
Everyone is welcome! We provide a very non-competitive environment where the focus is on doing what you feel comfortable doing no matter how young/old/flexible or inflexible you are! The beauty of yoga is that it can work with you to achieve what you want to achieve - both for body and mind.
Please contact me if you'd like to come along to one of my classes.
Thank you and hope to see you soon!
EMAIL laurastherapies@gmail.com
PHONE 07917 27271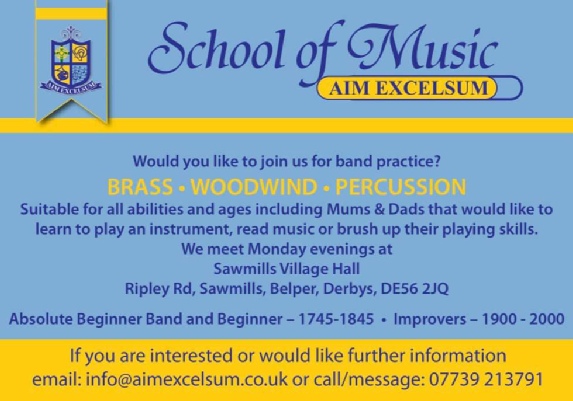 Tuesday 30th

BELPER TOWN FC v SUTTON COLDFIELD (H) KO 7.45 pm – NPL League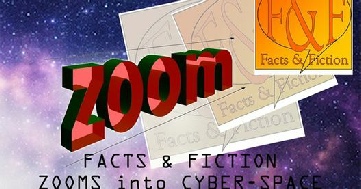 FACTS & FICTION ZOOMS INTO CYBER SPACE with Pete Castle and Cassandra Wye
An informal, interactive story club.
ALL WELCOME
Sit back and listen to some traditional stories and a few songs from Pete who has been a professional performer for 40 years and has edited Facts & Fiction storytelling magazine for over 20 years and his guest, scientist turned storyteller and producer of We Share the Same Moon, Cassandra Wye. There will also be some chat about what they do and why, and your chance to ask questions.
In a way it will be a condensed version of the magazine and a bit like the very successful workshops which Pete/F&F ran back in the 2000s.
Event will last about 90 mins
Tuesday, 30 November 2021 at 19:30
For further info see https://petecastle.co.uk/facts-fiction-zooms-into-cyber.../
Or look at the Facts & Fiction Facebook page
And look at www.wesharethesamemoon.org
Belper Folk Club meets every Tuesday evening at 8pm - entry £1. There is always a warm welcome for any singers, musicians, poets and audience.
We meet at The Old King's Head, Days Lane, BELPER, Derbyshire, DE56 1NP.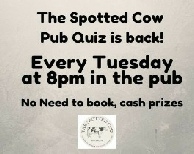 The Spotted Cow Pub Quiz
Join us for our weekly pub Quiz at the Spotted Cow!
Every Tuesday at 8pm.
It's free to enter and there's cash prizes.
12 Town Street, Holbrook, Belper, DE56 0TA,
Tuesday`s at 8:00 pm to 10:00 pm
Belper Pilates Studio – THE FIT PIT BELPER.
Beginners Pilates – Small Group Courses
These are for anyone new to Pilates or wanting to improve their technique and consolidate the basics of Pilates. We also have people join us who have been doing Pilates for years who realise they haven't been doing it correctly.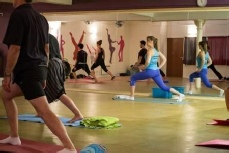 This is mat-based Pilates led by a Physiotherapist or Health Professional both APPI Pilates trained and are holders of BSc (Hons) degrees. You will be fully supported through these sessions, with corrections as needed on alignment, muscle activation, breathing, and identifying your own 'cheats' or compensations. Through these sessions you will gain confidence and enjoyment of Pilates.
Pre-requests to attending:
We require that you complete a health form prior to attendance.
If you may need any medical clearance from your GP please discuss this with us prior to booking.
At £45 for a 6 week block, the sessions that are running currently are:
Tuesday: 6.30 - 7.15pm
To book please either email pilates@belperlifefitnessphysio.co.uk or call/text Ruth Machej MCSP HCPC on 07703 116284. — web site:- https://www.belperpilates.co.uk/.
Sage Yoga Studio Belper
Yoga & pilates
Wednesdays:
Venue: Sage Yoga Studio, Unity Mill, 25 Derwent St, Belper DE56 1WN
Time: 7pm to 8.15pm
Cost: £38.00 pre-booked as 4 week term - 8 places Date: Contact Laurie@littlesageyoga.co.uk
for up to date info
Or feel free to contact me on: 07545 479693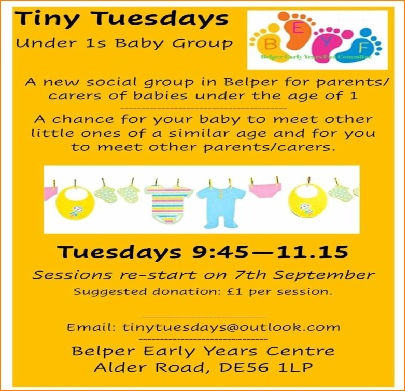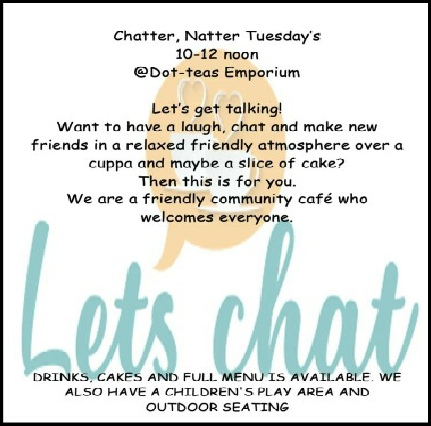 Dot-teas Emporium Address:99-101 Bridge Steet, Belper, Derbyshire. DE56 1BA
Phone:01773 882678 / Mobile:07950 594663
Website:https://dot-teas-emporium.business.site/?utm_source=gmb&utm_medium=referral
Belper's Lost Industries Walk
This circular walk around Belper looks at the various lost industries of the world's first cotton mill town. It begins with the cotton mills built by the Strutt family at the very beginning of the Industrial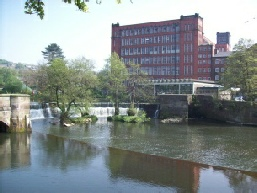 Revolution, with a slight diversion to include the picturesque weir on the river, followed by a look at the houses the family built for their workers. From there, the walk looks at the nail-making industry that pre-dated the arrival of the cotton mills, plus the other industries which once provided employment for the town, including hosiery, confectionery, chemicals and engineering.
Distance: 2.8 miles. Duration: 2 to 2.5 hours. Price: £5.00
Start point: The Triangle (junction of A6 Bridge Street and A517 Bridgefoot),
Belper, Derbyshire. – Start time: 10:00am.
For full details, or to book this walk, please click below
See website – http://www.derbysheritagewalks.com/belper_industries.htm
Email:- enquiries@derbysheritagewalks.com.
Kath's Dru Yoga Class, | Online Event
Date & Time
Tuesday November 30th 2021 at 5.30 to 6.30 pm
Tickets for Kath's Dru Yoga Class can be booked here.
Get Tickets:- https://www.eventbrite.co.uk/e/kaths-dru-yoga-class-tickets-165940028091
Dru Yoga class, suitable for beginners and more experienced.
About this Event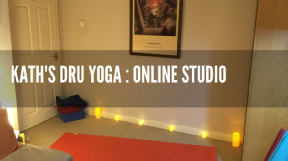 OUTLINE OF THE CLASS: Enjoy fun warm-up movements, flowing Energy Block Release sequences and a nourishing relaxation. Suitable for most fitness levels, though you need to be able to get down to the floor and back up again easily. Research has shown Dru yoga to be effective for reducing back pain and releasing stress from the mind and emotions.
BEFORE THE CLASS: Following subscription to the class, if you are new to Kath's Dru Yoga since 2020, you will be required to complete a short on-line health questionnaire, in order to comply with my insurance and Dru Professional Network guidance. You will receive a separate email with the questionnaire.
WHAT YOU WILL NEED: Please make sure you have a mat, a blanket, a bottle of water, a chair or any blocks or props you may need. It is advisable to leave at least 2 hours after eating before doing yoga, and avoid alcohol.
JOINING THE CLASS LIVE: If you are joining the class live, the waiting room will be open 15mins before the class start time to allow you time to set up your device and 5-10 mins at the end of class to chat with other students or ask questions. The class will be 60mins in total.
WATCHING THE RECORDED CLASS: Investment includes access to the Zoom Recording for 5 days after the class. The password will expire after 5 days and the recording will not be available. The recording cannot be download.